Private Lessons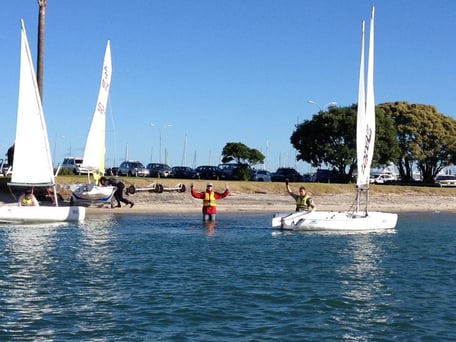 Here at the TYPBC we offer Private Lessons. These are with our Senior Coaches, who have great knowledge, qualificatons and loads of experience.
Lessons are $60 per hour and we can have up to 6 children or 3 Adults in a group at one time. (If you have 2 people together it is $30 per hour each).
You are also welcome to book these as a one on one lesson if you wish.
These lessons are based around a lot of 'on the water time', while also teaching you the theory behind sailing. We cater for absolute beginners up to people who are wanting to fine tune their skills.
Boats and lifejackets are provided by the club.
Please contact our Sailing Coordinator if you would like to book a lesson.
Email - tauranga.coach@gmail.com